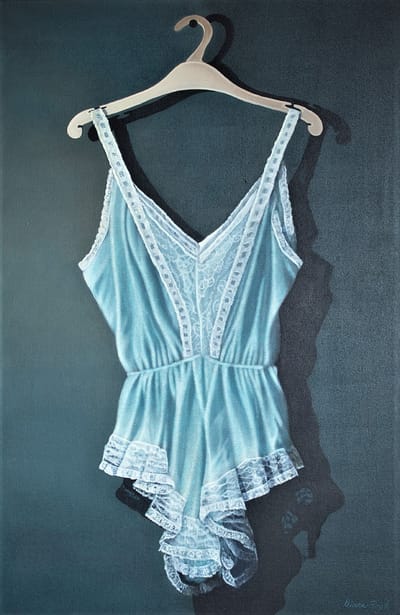 Abstract Realism Art and Paintings

The name explains that realism art is all about the realist approach shown or displayed through the artist's illustrations. Realism is all about the authentic, genuine, and true side of life that the masses sometimes ignore or overlook. Some of the artists have touched very sensitive topics through their realism art, while some have shown their skills in abstract realism art and paintings.
Experimenting with all that was possible, Diana took inspiration from the non-living things. Giving all the lifeless items abstract realism using her realistic approach is indeed appraisable. She showed her painting skills with different colors, lights, and shadows, from clothes to boots in her paintings. This beautifully painted realism art is for sale so you can add more to your fine arts collection in your homes or offices. To see the complete collection visit our home page.
Click Here to View Abstract Realism Art Gallery