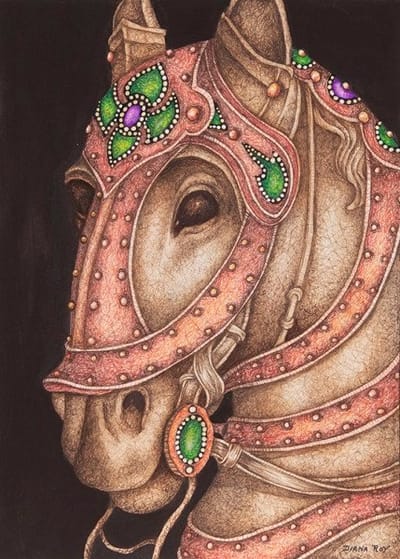 Colored Pencil drawings
Colour attracts us all; Diana doesn't limit her skills and creativity to one thing; instead, she experiments with everything that comes to her mind. She created these beautiful Colored pencil drawings showing her imagination and expertise. You can buy all these large paintings online as Diana's art is for sale in Toronto.
Colors brings life to a still image; any painting with colors makes it more appealing. The Colored pencil drawing collection by Diana Roy is indeed beautiful and full of colors that make them eye-catching. To have one or any of these mesmerizing colorful paintings in your fine art collection, visit Diana Roy's official website and get the illustration you like the most. These are available online on our website for sale; those living in Toronto can make the most out of this opportunity.
Click Here to Browse Colored pencil Drawing